Used Cubicles Dallas, TX
Whether your business is just getting started or looking for a redesign, considering implementing cubicles in your space is a great option with a number of marked benefits. Of course, office furniture can be expensive, and buying new office furniture can come close to breaking the bank. Thankfully, new isn't always necessary and this is especially true in the pursuit of installing used office cubicles in Dallas, TX.
If you're in Dallas or the surrounding area, OiG is here to help connect you with used office cubicles in Dallas. Maximize your employee efficiency and streamline your space on a budget. Skip pricey upmarket new cubicle dividers and let us connect you with a more affordable option with used cubicles in Dallas.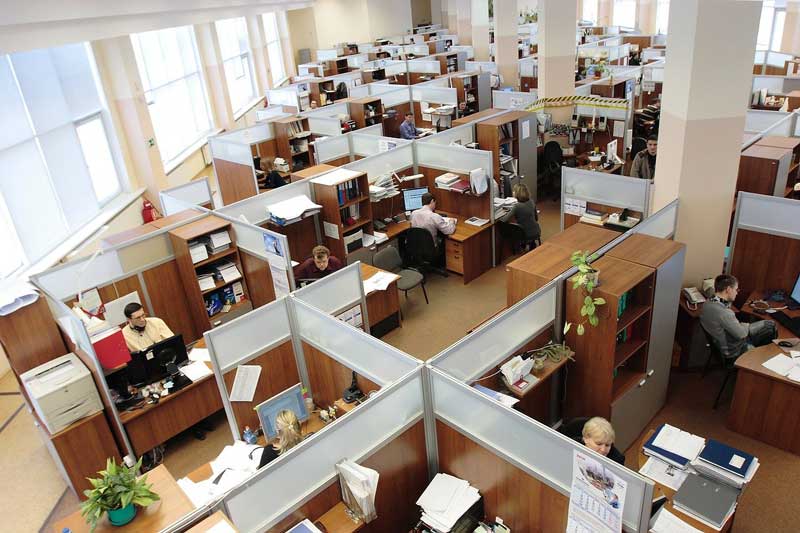 Optimize Your New Office Space With Used Cubicles in Dallas
There are several reasons why looking into used cubicles can help you maximize your new or existing office space in Dallas. From employee privacy to portability, to customization and beyond, cubicles have been used for decades to create effective working environments for companies around the world.
Maximize Employee Privacy With Used Office Cubicles
One of the biggest points of appeal in implementing cubicles in your workplace is the amount of privacy they afford employees, without the need for a separate room or the isolation that stand-alone offices can provide. Whether your business's employees are making phone calls, filling spreadsheets, or simply taking a break and making personal calls, cubicles allow them to complete work in a space that feels their own.
This privacy is given without imposing a feeling of isolation on employees. Because cubicles allow a great deal of open air space, talking with coworkers becomes as easy as popping your head around the corner or peaking over the cubicle wall to chat.
Divide the Workplace into Your Specifications
Another one of the largest benefits of implementing cubicles in your space is that they allow for customizable designs. Offices are not limited to a single setup, and different configurations can be managed if your company's needs evolve or change through time. If a certain configuration is no longer serving you well, simply rearrange or break down the desired cubicle walls and reassemble to a layout that fits the bill.
Add Standardization To The Office Space
Standardizing your office place with cubicles is a great way to equalize and boost employee morale. When no one employee feels stuck with "the small office" or, "the room by the bathroom", you are able to easily avoid issues that may arise regarding the office environment.
An Affordable Way to Build Your Business Space With Used Cubicles
Cubicles are a great way to offer privacy, flexibility, and an equalized environment to your business's new or existing office space. Whether you're looking to add a few new workstations, or completely redesign your company's space, we can help you make it possible for the most affordable price tag available.
By purchasing Dallas used cubicles with OiG, you are ensuring that you do not overspend on wall dividers. Saving money on office configuration allows you to spend more time and money focused on the aspects of your business that propel it forward, and ensure that your company is set up for success. For more used office furniture solutions in Dallas, reach out to OiG for used desks, used standing desks and used office furniture.