Office Furniture Installation Dallas, TX
One of the first things you must do when setting up an office is to fill it up with some furniture. While daily operations can technically still be carried out regardless of whether or not employees have chairs to sit on and desks to work at, conducting meetings in which everyone is to stand awkwardly in a sort of half-huddle is not exactly ideal for fostering a productive environment. OiG is here to fulfill all your corporate office furniture installation needs in Dallas, TX.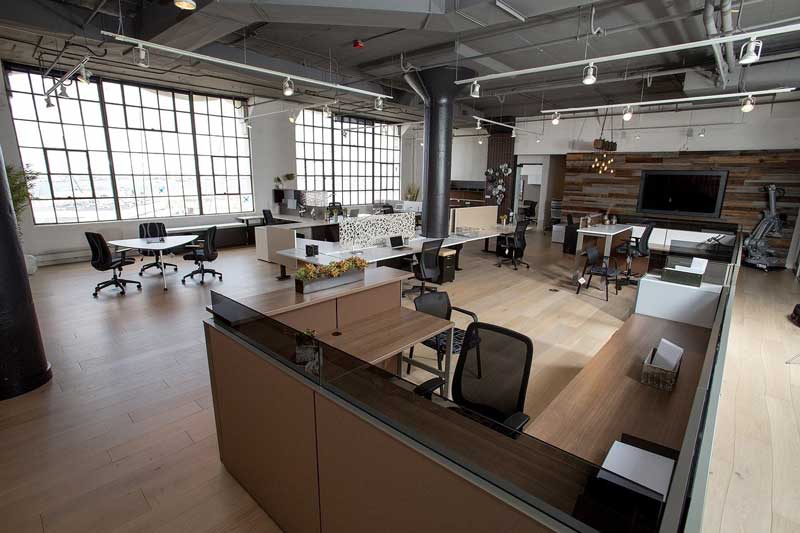 The installation of office furniture is a process that requires quite a lot of time, energy, and focus – all of which are also required to run a successful business. You could spend an entire day furnishing your office, but that would take away from your team's productivity and possibly even put you behind on certain projects.
Fortunately, OiG is here to help with reinstalling your office furniture. Here's why you should turn to us for the office furniture installation in your Dallas business.
Saving You Seconds With Professional Office Furniture Installation Help
When you don't have to spend precious work hours devising a plan for how the office installation process is to be carried out, it's going to save you a lot of time. It allows you to skip the hassle of coordinating with all of the employees from the various teams throughout the company. Utilizing our furniture installation services is essentially like time travel. It allows your company to skip past all of the busy work and skip right to the implementation. This leaves the company with a surplus of time – time that can now be allotted to finishing a project or perhaps even starting a new one.
Saving You Money With Efficient Office Furniture Installation Service
Even though hiring our team of professional office furniture installers will cost you upfront, it will likely save you quite a bit in the long run. Our team consists of people who have been installing office furniture for years. We have mastered the art to ensure your business doesn't skip a beat.
Our team installs furniture on a regular basis and we know how to get the job done the first time. Relying on your team to install furniture opens you up to the possibility of someone making a costly mistake. Save money and don't risk the quality of your furniture investment. We will get things delivered and implemented worry-free.
Saving You Brainpower With OiG's Swift Office Furniture Reinstalling
Above all else, hiring OiG will allow you to focus all of your attention on more pressing matters – such as highly involved assignments with rapidly approaching deadlines, complicated problems in dire need of innovative solutions, and all of the usual things at play in any business. There will no longer be a need to divert even one iota of attention towards putting file cabinets together – it will all be taken care of. So you won't just be saving your time; you will be saving your energy as well.
This peace of mind is definitely worth having these days! We want to help you achieve that peace of mind. Trust in professional office furniture installers Office Interiors Group to help you make the most of your office space with high-quality, affordable furniture for your Dallas office furniture installation. Reach out to learn more! OiG also provides office relocation, office design and space planning service in Dallas.