Warehouse Liquidation Fort Worth TX
Get direct savings without dealing with a middleman. OiG's liquidation warehouse in Fort Worth, TX, has many products in excellent condition from high-end dealers of liquidation, overstocked, surplus, and returned merchandise. It doesn't matter if they are large or small, we can handle and process bulk orders of any size.
We aim to offer the furniture your business needs. We are committed to providing our customers with a wide range of products that are in high demand. Contact us and learn how you can save your business money with warehouse liquidation furniture and goods with OiG.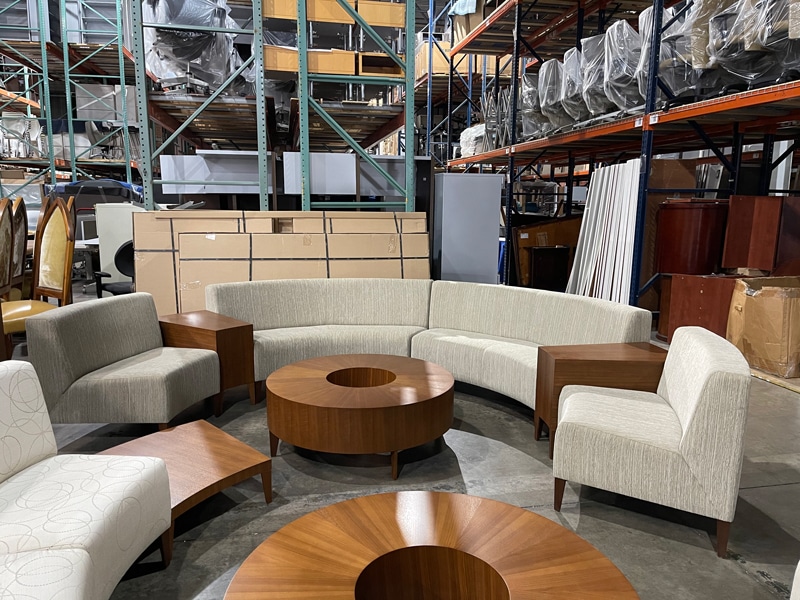 Expert Liquidation Warehouse/Store – Major Retailers & Excess Inventory
We offer closeout and liquidation merchandise from major department store chains, plus surplus and excess inventory liquidations. Our expert liquidation warehouse receives excess inventory from major retailers nationwide: customer returns, shelf pulls, overstocks, breakage, and salvaged merchandise.
We process everything – Anything discarded goes through a detailed inspection process, categorization, sorting, and preparation for recycling, export, and/or secondary market sale.
We check for quality – We are proud to deliver merchandise in the condition it is advertised. This enables us to offer our customers better value for their investments and decrease the margin of error.
We value our clients – As a customer-focused company, we strive to earn your loyalty and trust by offering you quality products at affordable costs. Our knowledgeable staff will help you through the process of buying excess, closeout, and customer return inventory.
How OiG's Fort Worth TX Liquidation Warehouse Can Help You
At OiG, we keep customers informed of close-outs and liquidations here in Fort Worth, TX. We know that our clients have a broad range of business experience and rely on our services. We have helped numerous businesses, both established and new, and aim to meet their needs. Whatever your budget, we will try to assist you with your requirements with our liquidation warehouse and store. OiG also provides customers with furniture liquidation services in Fort Worth, TX.