Professional Corporate Office Furniture Dallas, TX
Every commercial office will eventually reach a point where it needs new furniture. Whether your Dallas company's furniture is worn to the point that it looks old or it is no longer conducive to your business's specific needs, you are going to have to shell out money for new corporate office furniture in Dallas at some time or another.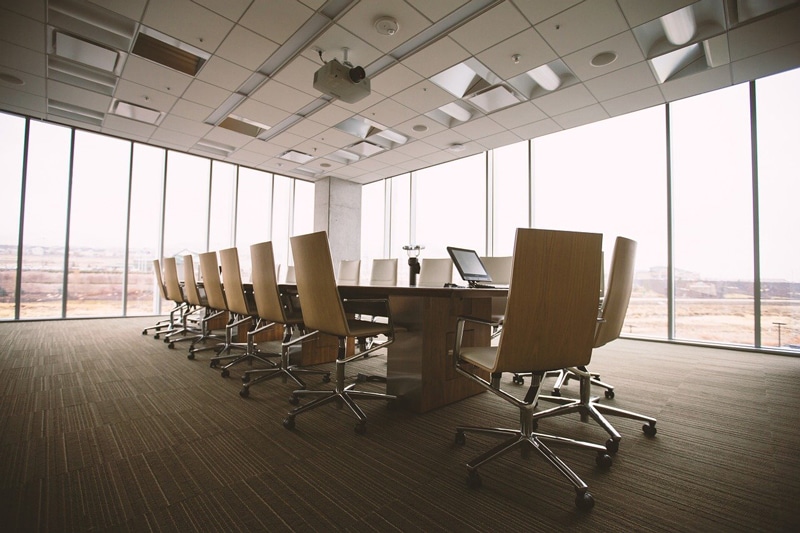 When you do replace your commercial office furniture, chances are you will not need to buy new furniture for a long time. Before you spend a fortune on new office furniture, you are going to want to make sure you are choosing pieces that you will be able to use for years to come. That's where OiG comes in to help.
Five Factors To Consider When Choosing For Quality Corporate Office Furniture In Dallas
Here are five factors we help you evaluate before making a purchase of corporate office furniture in Dallas. When in a commercial office, the best professional office furniture solutions should have these five factors considered.
1. Corporate Office Furniture Solutions for Your Work Environment
At OiG we believe that any furniture you buy needs to be a good fit for your specific work environment.
Does your office value collaboration? Are your employees always working on projects as a team?
If so, you will want to select furniture that will help you keep an open floor plan and make it simple for people to move around the room to work with others as needed. Lightweight chairs that can be moved easily and conferences might also be useful for this work environment.
Are employees dealing with sensitive information? Do they hold one-on-one with clients? You will want to invest in cubicle dividers or other furniture options that provide privacy.
We help you think about the culture and environment of the office. This will help as you are making furniture decisions.
2. Size of Commercial Office Furniture
While you obviously won't buy furniture pieces that are too large for your office, you still want to make sure your furniture is the right fit. If your commercial office space is small, you should consider our furniture that will help maximize your space.
Instead of buying separate filing cabinets for employees to store their files, for instance, consider buying desks with built-in filing cabinets.
Bulky furniture within a small space will make your office seem even smaller, and it might make it more difficult for your employees to move around. We do more than just make sure your furniture will physically fit in your office. We consider how furniture size will affect your employees and their productivity.
3. Comfort of Corporate Office Furniture
Chances are your employees will be using their desks and chairs for upwards of seven hours a day. If your commercial office furniture is uncomfortable, it can decrease productivity and even make for disgruntled employees.
Before you choose your desks, see if there will be enough legroom underneath for your employees to be able to stretch their legs without needing to stand up. When you choose desk chairs, make sure the backs and armrests are comfortable enough for your employees to sit and type without getting sore.
While it is important for all of your furniture to be functional, we ensure you don't sacrifice comfort.
4. Cleanliness of Corporate Office Furniture
While that beautiful walnut desk might seem great on paper, you will not be as enthused when you are spending money trying to remove water stains from your employee's hot drinks or have to hire an outside crew for additional cleaning.
When you are looking for new office furniture, consider how long it will take to clean or if it will require special treatment or cleaning products to maintain.
5. Aesthetic of Corporate Office Furniture
While it is certainly crucial for you to prioritize the comfort and functionality of your furniture, the aesthetic charm of your office furniture choices is also important. First impressions matter! If you want clients to give you their business and their trust, they shouldn't see notably cheap or disorganized furniture when they visit your office.
Show your visitors that you mean business by buying professional and quality corporate office furniture in Dallas that looks the part. Want help finding the right furniture for your office? We can help! Get in contact with us at Office Interiors Group here in Dallas and Fort Worth. OiG also provides executive office furniture, front desk office furniture, home office furniture and cheap office furniture for all office furniture solutions across Dallas.