Fort Worth Office Movers & Office Relocation Service
Moving to a new office space can be exciting, stressful, and even downright complicated if you're not on top of the details of your move. The good news is that relocating your office in Fort Worth does not have to disrupt your entire life, especially when you depend upon Office Interiors Group.
We have been providing Fort Worth with premium office relocation services for over two decades. As a result, we have come to understand what a solid relocation plan looks like and are happy to share some of our tips with you: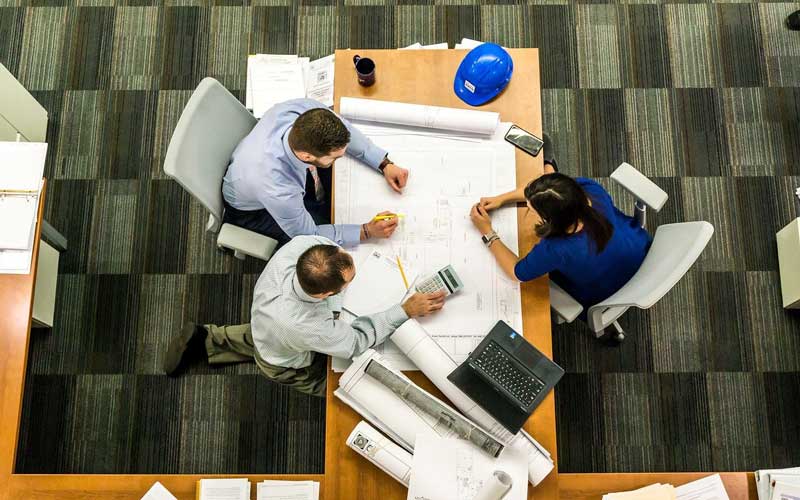 Office Relocation Budget
The first step is calculating the overall cost of your move. You'll need to factor in decisions like:
What you absolutely must move to your new location
What you can afford to sell or throw away
What you will need to buy once you are established in your new office
Obviously, downsizing will mean less space to fill and less expense, while upgrading to a larger space might require more furniture than you had previously. Map out your budget so you'll know what you're working with upfront and can plan accordingly.
Office Relocation & Technology Concerns
The last thing you want is to arrive at your new office and realize that you can't connect to the internet. You can prevent this from happening by ensuring that you know from the start when you can expect to be connected to the web. You should also make sure that all of your employees know how to log into the new system to avoid too many technical delays during the first full day of work at the new place.
Save and Back Up All Important Files When Relocating Office
While you may be moving to a new office, you probably have many projects in progress that you cannot afford to lose. Before you disconnect your work PC and pack it away, make sure that you have backed up any important files. That way, you can still resume work on any ongoing projects even while the move is in progress.
Locate New Furniture When Moving Your Office
Once you get all of the small details squared away, you can think about what environment you are looking to create in your new office space. That means securing the best furniture. Keep in mind: you do not have to turn to major retailers to find high-quality office furniture.
Factors to consider:
Functionality
Comfort
Usage
Style
Design
Tone/atmosphere
Think not only about what you'll need in order to conduct business effectively, but what the overall atmosphere or aesthetic of your business should be. You'll want to consider not only the needs of your customers and prospective clients but the needs of your staff, as well.
Contact Us Today About Office Relocating Services in Fort Worth, TX
Moving is stressful and we believe that no one should have to handle it on their own! With years of experience in the Fort Worth, TX area, we would be happy to help you with your office relocation. Whether you're looking to sell your old furniture, purchase new pieces or both, we'll gladly walk you through each step of your transition. Start your time in your new space off right with a seamless relocation! OiG also provides space planning, office design and office interior design services in Fort Worth, TX.