Used Office Furniture Dallas, TX
Used furniture for your office in Dallas, TX may make you feel a little reluctant. Keep in mind, however: we aren't talking old desks thrown out to the curb on garbage day. We're talking high-quality used office furniture that still has plenty of life left in it.
At OiG our used office furniture has been evaluated, fixed (if necessary), and sometimes given a slight facelift to make it more appealing. We go the extra mile to ensure the refurbished furniture you purchase will meet all of your needs today and well into the future.
Let's talk about some of the benefits of investing in used office furniture in Dallas for your very own office space.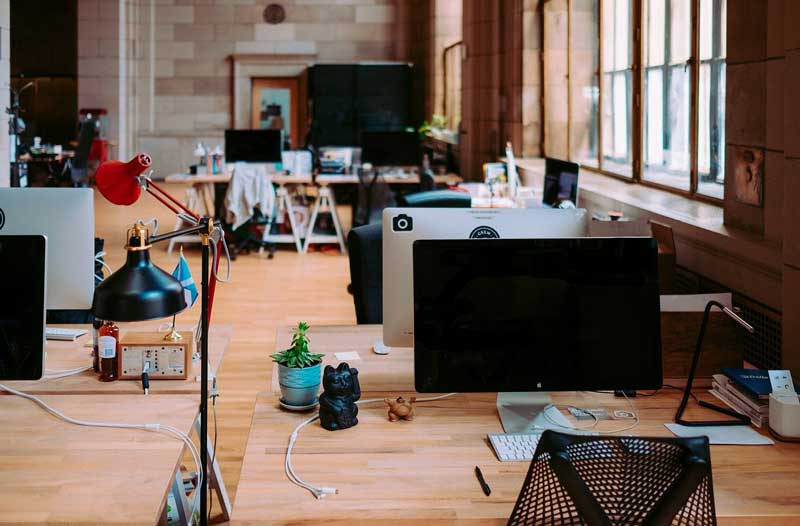 Consider Pre Owned Office Furniture 
Pre owned office furniture is often associated with outdated, damaged, or inferior quality. However, purchasing well-maintained pre-owned office furniture is often a cost-effective way to solve your office needs. Whether you are looking to furnish a large corporate office or a small office building (or even a home office), OiG is your used office furniture interior solution.
Here are some of the many pre owned and well-kept office furniture offerings at OiG:
Conference tables
Storage and accessories
Seating
Positives of Buying Used Office Furniture in Dallas, TX
If you are wondering whether buying pre owned, used office furniture in Dallas TX is worth it or not, we are here to solve your confusion. Buying used office furniture for refurbishing solutions can be the best way to go. Here's why:
Used Office Furniture Comes In Low Cost
If you are buying a used desk, it is fairly obvious that you're not going to pay full retail price, so right from the start, you are getting a significant deal. Not to mention the high-quantity of your purchase at this discounted price. For example, you may be able to buy two used office desks for the price of one new one (and again, the quality is very likely going to be more or less the same). This makes buying used office furniture very attractive to new startups or local small businesses that need to furnish an office space on a small budget.
The High-Quality Material Used In The Pre Owned Office Furniture
Because you're buying pre owned office furniture from OiG, you can invest in higher-quality pieces that were maybe originally out of your price range. Therefore, you're not stocking your whole office space with low-end imports that are better for temporary settings. Instead, you can invest in making your office space very appealing to you, your employees, and your clients. The office furniture itself is not the main expense, so you don't have to feel pressured to make it the focal point. Instead, it is just one part of a harmonious whole.
Buying Pre Owned Office Furniture Is Environmental Friendly
If you're looking to add an environmentally or eco-friendly tag to your business, then look no further than buying used and pre owned office furniture from Office Interiors Group. What better way to lessen your business's impact than by repurposing or reusing refurbished office furniture, lowering the number of resources needed to make a new future? Together we can save perfectly good office furniture the fate of wasting away in a landfill. Not to mention, new furniture requires resources, which must be taken from somewhere.
Used Office Furniture Have Short Order Periods
The time delay from finding and ordering new furniture makes used office furniture a more convenient option with immediate results for your office ready for pick up. You don't have to wait for things to come in stock or have to wait for them to be delivered. With OiG, you can have your furniture when you need it. You can see for yourself when you choose to shop with a used office furniture dealer like us.
Where to Buy Used Office Furnishings in Dallas, TX Area?
Not sure where to look for used office furniture? Looking for high-quality used office furniture in Dallas that will last? Reach out to Office Interiors Group today to learn more! Before you know it, your Dallas office will look trendy, professional, and aesthetically pleasing!