The moment someone walks through the door of your Fort Worth business, they begin subconsciously forming opinions about your company. Design choices, such as the color of your office's walls or the type of furniture in the waiting room, can influence people more than you may initially assume. For instance, a cluttered or unorganized front desk can potentially make visitors feel uncomfortable or unsure about doing business with you.
If you want your customers to have a positive first impression of your company, creating a welcoming and comfortable reception area should be one of your top priorities. Selecting from OiG's inventory of front desk, waiting area furniture, and storage options can put your customers at ease while helping you establish your own unique brand aesthetic.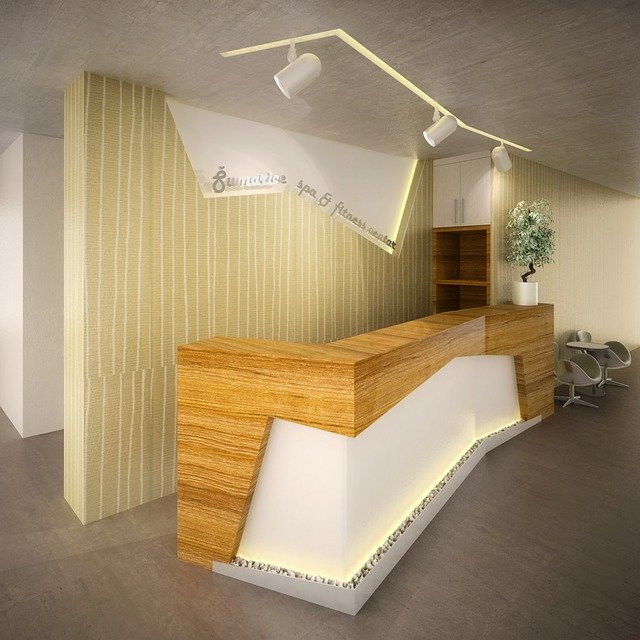 Types of Front Desks
Although front desks come in a wide array of colors and sizes, the most common shapes include:
Straight – Straight reception desks look sleek and efficient, but they only offer a single working surface, as opposed to an L-shaped or U-shaped desk.
L-shaped – An L-shaped desk has one counter for the receptionist to check in clients, as well as a conjoining side desk to store items and work on other tasks.
Round – Round or semi-circle desks have more counter surfaces than traditional straight desks, but they also require more floor space in your reception area. This style can also appear to be more casual and fun than a desk with harsh, straight lines.
U-shaped – U-shaped reception desks, also called "cube desks," have two work surfaces on either side of the main reception desk. This style is best for busy reception rooms where more than one person is typically working at a time.
Front Desk Furniture Must-Haves
The best front desk for your office mostly depends on your business needs and the size of your reception space. A small reception area, for example, shouldn't be dominated by a large, multi-surface desk. On the other hand, a tiny, single-surface desk in a larger office space can look disproportionate and make it difficult for your receptionist to keep their work organized.
When selecting a color for your desk, you can't go wrong with a neutral shade or a color that complements your current office furniture, but a bold color in an otherwise minimalistic room can add an eye-catching focal piece. Consider who your target audience is and what styles would appeal to them. For example, if you run a creative agency that mostly works with younger people, unique shapes and fun colors can be highly appealing to your audience.
Once you choose a front desk, you may want to consider these additional elements to fully revamp your reception area:
Potted plants and/or succulents.
Soft lighting in lieu of harsh fluorescent lights.
An elegant bookshelf or filing cabinet.
An ergonomic office chair.
A coffee table and matching side tables.
At Office Interiors Group we offer a wide variety of front desks to fit your business's needs. Whatever your taste, we have something within your budget. Contact us today to learn more about what we have to offer.