Premier Office Furniture Distributors Dallas, TX
When business owners think about buying furniture, their first instinct may be to look to major retailers. Unfortunately, paying retail for new furniture just is not feasible for most businesses, especially when they have to mind a strict budget.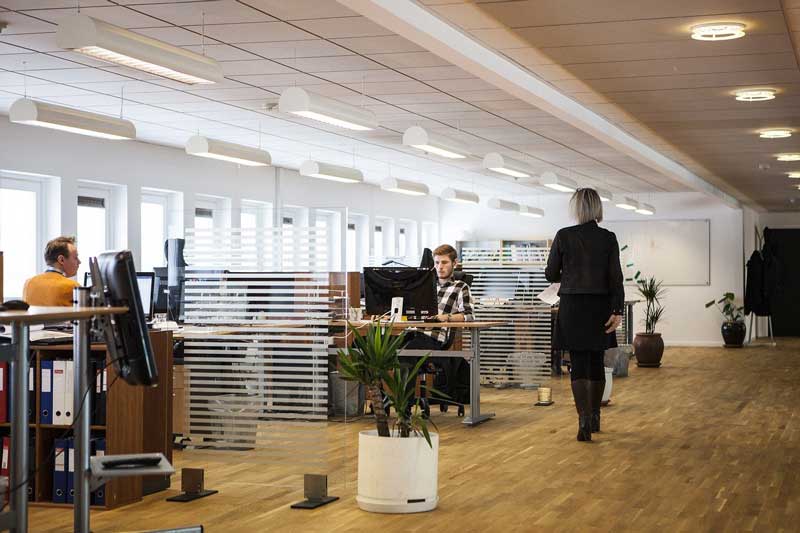 Whether you are a Dallas business owner in need of office furniture for the first time, or you are just looking to swap out old furniture, Office Interiors Group can help. We have been working as a premier Dallas office furniture distributor for many years and do not plan on slowing down any time soon.
Here is what you should know about buying office furniture through us:
What Does Office Interiors Group Do?
As an office furniture distributor around Dallas, Office Interiors Group helps businesses furnish their workspaces with high-quality office furniture that meets their specific business needs. Here are some examples of the furniture we offer:
Desks (various brands and styles, including executive, adjustable, traditional, training, meeting, etc)
Chairs (ergonomic, executive, stacking/nesting, etc.)
Workspaces (cubicles, partitions, panels, etc.)
Reception seating and desks
Conference seating and tables
What to Keep in Mind When Buying From Office Furniture Distributors
High-quality office furniture is an investment. When you buy with us, you can rest easy knowing that you don't have to break your budget to furnish your office in style. In any case, here are some things to keep in mind as you browse to buy from an office furniture distributor in Dallas:
Consider Your Professional Growth Goals
Maybe you've got some new investors visiting your firm or you've invited a few clients to negotiate contracts. Getting new furniture is a great way of showing that your company is here to stay and is willing to put the right deal on the table. As a top Dallas office furniture distributor, we are proud to offer durable conference tables and seating that will surely wow any visitor.
Better Employee Comfort
Getting new furniture isn't just about looks – your employees matter too! They might be tired of sitting in the same broken desk chair for years or find their current chair to be uncomfortable. In fact, just the act of sitting all day can become uncomfortable fast. You might consider investing in some standing desks. We have some that can be easily adjusted to match employees' heights!
Freshen Up Old Office Spaces
Sometimes you just need a change in scenery. You might grow tired of coming into the same office every day and seeing the same endless line of cubicles or the same dull desks. If you're looking to modernize your office, Office Group Interiors has plenty of sleek desks, chairs, and tables to choose from.
The Benefits of Doing Business With A Quality Dallas Office Furniture Distributor
What makes Office Interiors Group stand out is not just our prices or even the variety of furniture; we also understand what the modern office looks like and what business owners need to meet employees' expectations. Most employees want to be productive at work, but they also want to feel comfortable. You can help them set them up for success from the start by providing high-quality office furniture with the best office furniture distributor in Dallas.
If you're a Dallas business owner looking to transform your office space, we are ready to help. Reach out to learn more, or start by browsing our catalog online!