Used And Pre-Owned Cubicles Fort Worth, TX
Putting together a nice office space in Fort Worth, TX can be both daunting and expensive. Many choices need to be made – open or close concept, carpet or tile, patterned or minimalistic wallcoverings, and so on. After it's all said and done, you'll want to decide if you will implement one element that has become a signature office fixture: office cubicles.
While cubicles have a mixed reputation, the right one can really make an office feel like a second home rather than work. But cubicles can be expensive depending on the brand and quantity. Office Interiors Group offers a great solution to this problem – used & pre-owned cubicles. Now, "used" or "pre-owned" comes with so many connotations, but it's not all bad.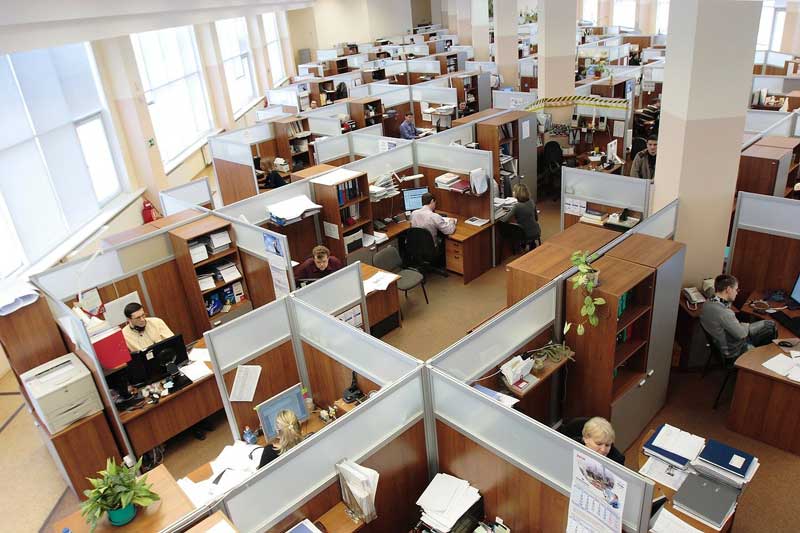 So, here's the case for why used cubicles will be the best solution for any office.
What Is The Cubicle Budget?
Knowing the design budget is very important in figuring out what cubicle will work for the office. Having a clear understanding of your budget can help narrow down your options. Your overall budget can determine the brand, style, condition, and size of your cubicles.
What Work Will Take Place In The Office Cubicles?
The cubicle size and type are determined by the type of work done within the space. More customer service or phone-based work might require less space while intensive work requires more privacy (aka a larger space). We will help you determine if you need cubicles for large or small meetings.
When Will The Used Cubicles Need to Be Installed?
Knowing crucial information such as move-in dates and furniture installation is important to make sure things go off without a hitch. Knowing this will allow for a smooth installation. It also allows OiG to contact everyone involved – electrician, data provider, general contractor, and property manager – promptly.
What Makes Buying Used & Pre-Owned Office Cubicles So Great?
SO, what exactly are the benefits of buying used & pre-owned office cubicles that make it such a great bargain? Learn more here.
Efficiency
For an office space, efficiency is all about how well the furniture functions and complements its user. Making sure employees are comfortable is important to productivity and the business's bottom line. Office furniture needs to work for the employee, not against them.
Aesthetics
Like any space, a cubicle can set the tone for an office space. Creating a consistent office environment can boost employee morale while impressing visitors. The office's image must match the company's.
Employee Interaction
Having cubicles that foster employee interaction in the office is important. Low-wall cubicle systems can bolster office relations while high-wall cubicles or private offices promote privacy. It just depends on the office environment.
Price
Above all else, the price of cubicles can be the ultimate deciding factor. You want to create a practical workspace without breaking your budget. Fortunately, we make that easy for you with our pre-owned or new cubicle options.
Bottom Line: Modern Used & Pre-Owned Office Cubicles Promote Productivity
It is too easy to associate cubicles with a tedious 9-5 routine, where the worker bees have no sense of individuality over their workspace. Believe it or not, this could not be further from the truth. In fact, businesses like Office Interiors Group make it easier than ever to customize modern used & pre-owned office cubicles to meet your specific professional needs.
Whether you need cubicles that allow for close collaboration among colleagues or prefer a setup that allows for heads-down work, we can accommodate you. We can even take employee height into account. Reach out today to learn more! OiG also provides used office furniture, used desks and used standing desks in Fort Worth,TX.