If you've been looking for a new place to stock up on goods for your home or business, it's easy to understand why OIG's liquidation warehouse may have caught your eye. As many small business owners know, finding a good source of cheap merchandise without compromising on an item's quality is a great way to cut down on costs.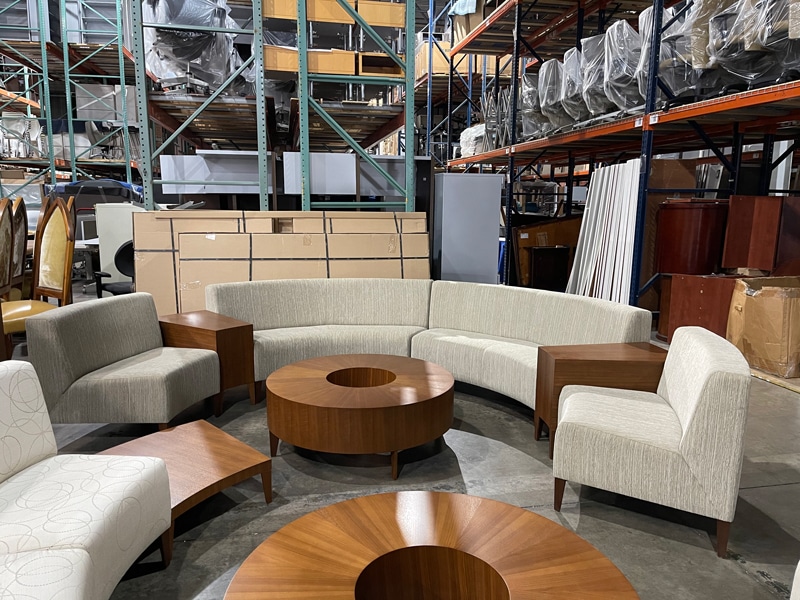 What is Liquidation?
The term "Liquidation" refers to the selling of a company's inventory at a discount. A liquidation sale does not always result from a business being shut down. Many times, business owners need space for new merchandise and opt to offer their older products to liquidation warehouses to be sold at a discount. It's important to recognize that all excessive merchandise depreciates with age, ties up capital, and takes up valuable space. Liquidating excess inventory is one of the most efficient ways to deal with unsold items.
So while other businesses are able to free up some extra storage space, you're able to take advantage of quality items at a discounted price.
The Difference Between Wholesalers and Liquidators
Wholesalers will typically buy merchandise in-bulk directly from manufacturers. They will then break down their purchases into smaller quantities to sell to a larger audience.
Liquidators, however, keep prices low by selling boxloads and pallets of merchandise that have been liquidated by many big-name, national retailers.
We even have contracts with certain companies. This allows us to quickly take liquidated stock, sort it, and prepare it for sale. For a fee, retailers are able to place unsold items in our liquidation warehouse. In turn, we sell their items on their behalf. In certain instances, we don't own the merchandise that is being sold. We act as an important bridge between customers and retailers or manufacturers.
Benefits of Shopping at a Liquidation Warehouse
Our liquidation warehouse levels the playing field for all buyers, big and small, to have equal access to discounted inventory. By taking out the middleman, we are able to offer returned and excess merchandise at a fraction of their original cost.
The merchandise being offered within our liquidation warehouse is often seasonal or time-dependent. For example, if a global brand releases a new model, the "old" products are often liquidated and sold at a fraction of their original cost.
At OIG we ensure that all products within our warehouse are reviewed. The condition of our products are top-notch and items are then sorted properly before being offered for sale. We have strict requirements when it comes to the quality of our products so that our customers always know what to expect. Sometimes you will even find tags still attached to some of our products. This means that although the items themselves are brand-new, you can still take advantage of the opportunity to grab them at a discount.
Ready to put your trust in a Dallas liquidation warehouse that cares? Reach out to us today! We sell high-quality, affordable furniture through our warehouses, auctions, and online listings. Find what you're looking for today!