Securing your office space is just the beginning of creating a magnificent office. Once you have snagged the office location of your dreams, it's time to find the right office furniture for your team. Office furniture is the key to creating a productive, enjoyable space for your team, but it's not something you need to break the bank for. So if you are dreading the thought of going through the usual major retailers for your office furniture needs, rest assured in knowing that you don't have to.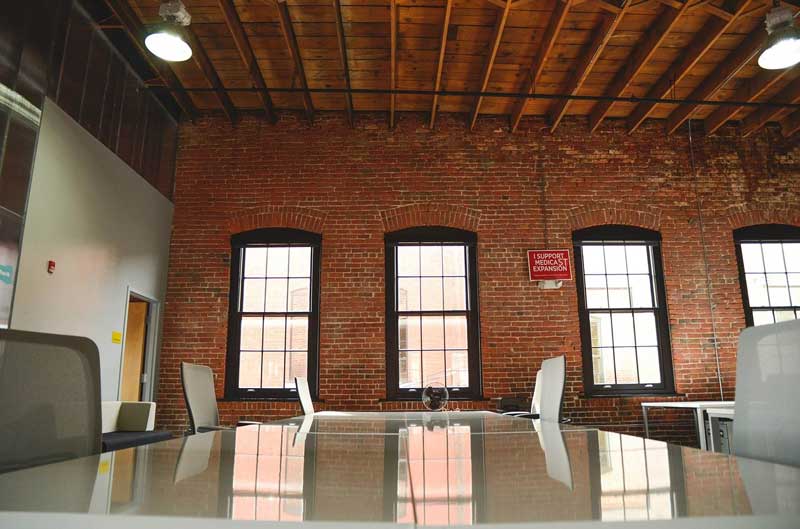 As an experienced Fort Worth office furniture dealer, Office Interiors Group has you covered! We offer a comprehensive solution for corporate offices, including affordable, high-quality furniture. Here is what you should know as you shop for office furniture with us:
Types of Office Furniture
With OiG, you never have to worry about limited selection! We are one of the Fort Worth area's most experienced office furniture dealers, and we can prove it with our expansive selection. You can count on us for all of your furniture needs, including:
Collaborative, executive, modern, computer, writing, credenza, adjustable etc.
Chairs
Ergonomic, executive, adjustable, desk chairs, and more.
Wellness screens
Tables
Reception/lobby furniture
And more!
Need help choosing the right furniture for your space? We have years of experience as office furniture dealers and can assist you in any way we can.
Tips for Choosing Fort Worth Office Furniture
With so many furniture options to choose from, it can be hard to know where to start. Here are some helpful tips for choosing your Fort Worth office furniture:
Usage – Who is using the furniture and what are their primary tasks? Someone doing computer work will need a different setup than an architect drawing out plans. Make sure the furniture you choose aligns with the work being done.
Space – It would be great to get an executive desk and chair for every member of your team, but chances are your office space won't be able to accommodate that. Get furniture that suits your space and does not crowd it.
Design – Office functionality is important, but design matters as well! You want to create an appealing office space that looks and feels professional. Opt for cohesive furniture that goes well together and creates the aesthetics you're after.
Personal space – There's a time and place for collaboration, but privacy is also important. Use furniture to strike the balance between a co-working and a private space.
Hygiene – Health and hygiene aren't just considerations for customer-facing roles, they are both important in your office as well. Consider the use of wellness screens to keep your employees safe from illness.
At OiG, the design is both about appearance and functionality. As a top Fort Worth office furniture dealer, we are committed to helping you find the best office furniture for your space and improving the environment. For holistic and sustainable office furniture solutions, look no further than OiG.
Contact us today for guidance or browse our online catalog to get a feel for our selections.