If your office is starting to feel outdated, cluttered, or boring, adding some new furniture can be a quick and easy way to brighten up your space. Of course, the cost may be a major concern holding you back. If you look through inventory on popular retail sites, you might experience a bit of sticker shock.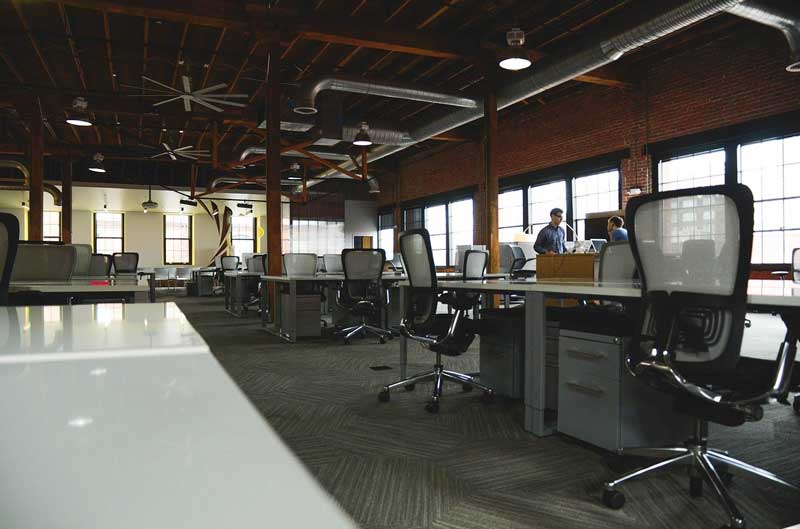 However, upgrading your office doesn't necessarily mean you have to break the bank, especially not when you shop Dallas cheap office furniture with Office Interior Groups. Here is what you should know:
What Kind Of Furniture Can I Find Cheap?
Cheap furniture does not have to mean poor-quality, aesthetically displeasing furniture. Whether you are aiming for a modern office with minimalistic decor or a more classic professional feel, we have affordable office furniture to make your vision a reality. Here is some of the furniture you should consider:
Desks (various purposes and designs, including executive, height adjustable, computer, etc.)
Chairs (executive, desk, ergonomical, etc.)
Tables (height adjustable, conference, nesting, collaboration, break room, etc.)
Work Stations (cubicles, partitions, panels, etc.)
Reception Furniture (Lounge and Desks)
So Much More!
Tips for Decorating With Dallas Cheap Office Furniture
While it's exciting to find cheap, high-quality furniture for your Dallas office, you shouldn't rush into any decision. You will want to make sure that the furniture you choose suits your space. Here are some things to consider:
Take Your Measurements
That executive desk may look gorgeous in your office, but you might want to make sure that it'll fit through the doorway first. Before buying any new furniture, take some general measurements around your office, such as the length of the room, the width of the doorframe, and the sizes of your current furniture.
Consider the Function
Before getting too excited about scattering cubicles across your office, you should ask yourself honestly what you and your employees require to perform your jobs optimally. In some office settings, cubicles may well be the most practical option.
However, if you work in a setting that requires more one-on-one collaboration throughout the day, it may make more sense to opt for an open floor plan that allows employees to travel from one desk to another quickly. At OIG we offer elegant and professional desks for such a setup!
Safety and Health First
A major part of making the most of your office space is ensuring that your employees can coexist in a productive, healthy environment. When people have to work in close proximity to one another day in and day out, they risk spreading germs to each other. To protect your employees from those particularly rough flu seasons, make sure that you space desks evenly throughout the office.
We Have What It Takes to Furnish Your Space
Let's face it: sometimes furnishing a whole office space can be a very intimidating process. You have so much area to cover, and you want to make sure that you fill it with practical furniture and decor that create a welcoming, productive workspace. At the same time, you do not want to break the bank to do it.
The good news is that you don't have to! We at OIG are proud to offer affordable seating, desks, tables, and so much more. Whether you need to furnish a lounge or an office space or both, we've got you covered. We have the resources to help you transform a cramped office into a stylish space where employees look forward to working.
To learn more about our services, reach out today!