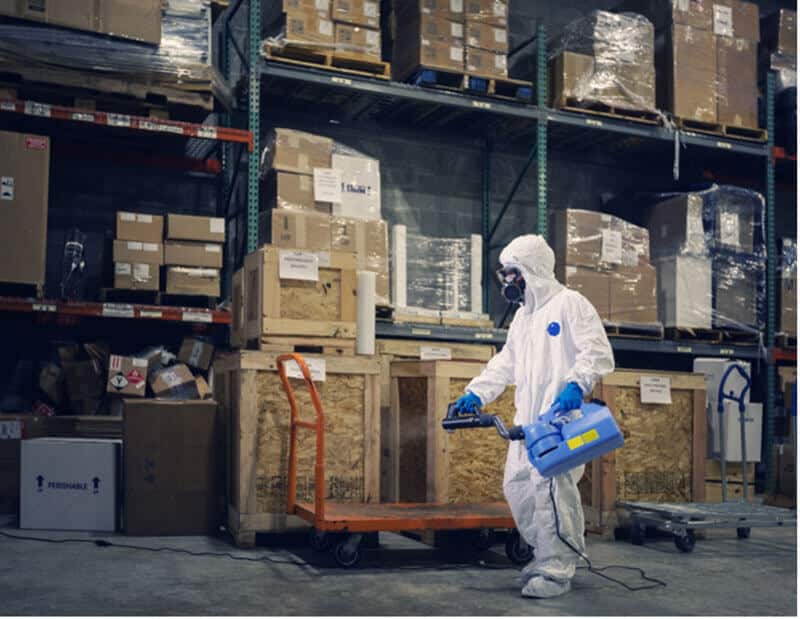 Disinfecting & Sanitizing Services Fort Worth and Dallas, TX
Office Interiors Group, has the expertise, technology, and trained personnel to clean, disinfect, and sanitize your workplace in Dallas and Fort Worth. Eliminating these threats in the workplace is not new; however emerging biological threats are. Coronavirus (COVID-19), Influenza, and Norovirus have negative impacts on our lives, our economy and overall morale. OiG utilizes patented, cutting-edge technology to apply an electrostatically charged solution killing 99.9% of bacteria, viruses, and germs. Our unique application process reduces the volume of chemicals introduced to your workspace while giving complete & effective coverage with our disinfecting service in Dallas and Fort Worth.
Utilizing untrained personnel exposes risks to you, your staff, and your customers and spray & wipe methods use 300% more chemical solution. Effective treatment requires most disinfectants to remain on surfaces for at least 10 minutes before wiping. Waiting equals lost productivity. Our unique process enables us to treat up to 50,000 square feet per hour.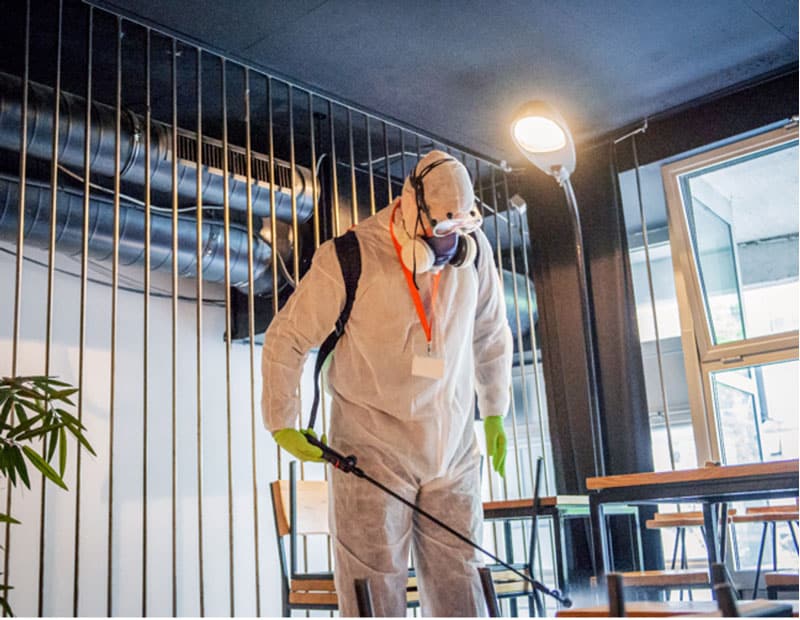 Sanitizing and Disinfecting Service Benefits
Electrostatic disinfectant and sanitizing solution wraps around surfaces treating 360 degrees
8x more effective than non-charged systems
4x more disinfecting power than bleach without staining or bleaching
No wipe and wait for our solution to be effective
Faster application means up to 50,000 square feet per hour
No downtime, areas can be treated day or night
Workers can re-enter treated areas within 15 minutes
Weekly, bi-weekly, and monthly service plans available as well as one-time emergency treatments
Neutral pH means less odor and less skin irritation compared to bleach
Uses 75% less chemicals and reduces labor time by 45%
US EPA Registered Disinfectant: Kills Norovirus, Hepatitis A, B & C, HIV and has demonstrated effectiveness against viruses similar Coronavirus (COVID-19). Can also can be used for sanitization in the Food Services Industry.