Office Interior Design Fort Worth, TX
When designing a modern office in Fort Worth TX, you will want to strike the right balance between functionality and design. This is more than a matter of creating a space that is beautiful to look at. The quality of your office space and furniture and space will play an important role in how your team works, but the value of office interior design cannot be underrated.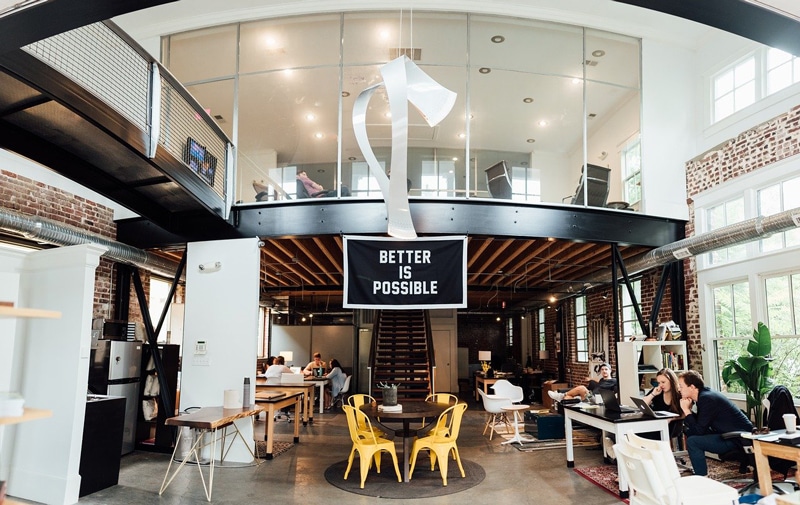 The good news is that we are a Fort Worth office interior design company with years worth of experience. We can transform a dull, drab office into a stunning space for productivity. Here is what you should know about office interior design:
Benefits of Office Interior Design
The term "interior design" comes up quite a bit when you discuss remodeling a room in your home. Of course, it makes sense that you'd want your home to suit your style and be aesthetically pleasing. But why shouldn't your office be the same?
Your team is full of real people with real emotions. A plain, dull office is not motivating. Instead, your office should be bright, modern, and welcoming to employees every day.
Effective interior design can be just what you need to improve your office space and employee productivity.
Some of the top benefits of interior office design include:
Reflect your business values. Everything about your office space, from the furniture you choose to the accents you place, can help define your business. Interior design is a way to define your business for clients and our team.
Workplace happiness. The interior design transforms a plain office space into a place you want to be. Create a space that you, your employees, and your clients enjoy. It will help your team feel happier and thus lead to more productivity.
Support your community. Purchasing office furniture and other interior design pieces from Office Interior Groups helps out the Fort Worth community.
How to Choose Office Interior Design Pieces in Fort Worth, TX
Keep the following in mind when choosing the interior design for your Fort Worth office:
Your space – Consider the size and shape of your office space, as well as any unique features. For example, do you have floor-to-ceiling windows? Exposed ceilings? A brick wall? Interior design should complement your space and its features, strengthening its design.
Current arsenal – What furniture and pieces do you already have? When possible, try to incorporate existing decor into your plan.
Budget – Interior design can be pricey. Set a budget right away. It's certainly possible to find high-quality pieces that meet your budget.
Expert Office Interior Design For Your Fort Worth, TX Office
While you may know exactly what your team needs to work effectively, you might not be an interior designer or have much experience in that area. Fortunately, you don't need to be!
The knowledgeable, experienced team at Office Interiors Group can help you bring your vision to life with high-quality Fort Worth interior design services for your office. We'll help you make the most of your office space and design an appealing work environment for your team.
Contact OiG today to learn more! OiG also provides office design and space planning services in Fort Worth TX.