Executive Office Furniture Fort Worth,TX
Instantly enhance the professionalism and ergonomics of your Fort Worth office with executive office furniture in Fort Worth,TX at affordable prices. The best executive office furniture is durable and visually appealing. It commands space and brings an office to life rather than just occupying space within it.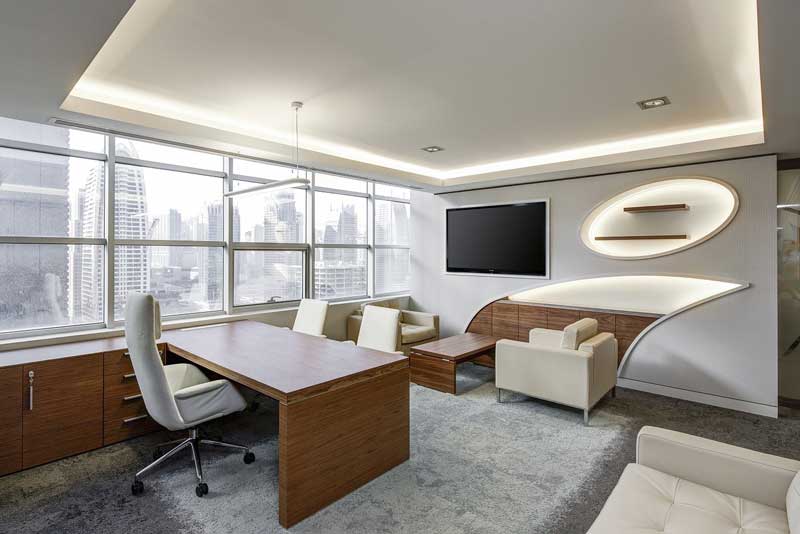 With so many options available, there is a style and design right for each and every office. With years worth of experience as furniture dealers, we know what excellent furniture is. Here are some things to keep in mind when looking at executive office furniture with us:
Executive Office Furniture Staples In Fort Worth TX
Executive office furniture entails so much more than big, bulky desks. Here are the most common pieces of executive office furniture available, all of which we offer at Office Interiors Group in Forth Worth TX:
Executive Office Chairs
Comfortable, stylish chairs used by the executive as well as any clients or partners that visit the office.
Cabinets. Many executive offices include cabinets to store important documents and paper files.
Executive Office Bookshelves
Store your favorite books (including ones that you've written!) on a sleek executive bookcase. This looks impressive to employees, clients, and casual visitors.
Executicve Desk Staples
Of course, the centerpiece and primary piece of furniture in an executive office is the desk. These desks are large and often feature a double-pedestal design. Some executive desks may even have built-in file cabinets or drawers. There are many variations of an executive desk, as they come in different shapes and sizes. You will want to find one that neither crowds your office nor seems to get lost in it.
Arranging Executive Office Furniture in Fort Worth
The arrangement of your executive office is just as important as the furniture itself. Before even purchasing furniture, you should plan out potential office arrangements in Fort Worth TX.
For one, you will want to keep the entryway clear and accessible at all times. The desk, cabinets, and bookshelves should be placed away from the door. This will open up space for foot traffic, while also looking aesthetically pleasing.
Seek to create visual balance with the furniture. Don't cram all the pieces into one corner, and create symmetry with the artwork. However, you don't want to take up all of the wall space, determine what furniture must go against a wall vs pieces that can be in the open. Design the space in a way that allows traffic to naturally flow so that guests do not have to shimmy around furniture.
Executive furniture should strike the balance between functionality and comfort. Consider your space, the use of the furniture, and your personal style when shopping for and arranging executive furniture.
Affordable Executive Office Furniture in Fort Worth TX at OiG
Create your perfect work environment today with high-quality, affordable executive furniture from the Office Interiors Group! We offer sustainable office furniture solutions that will help you get the executive furniture that fits your Fort Worth office. Find the right executive office furniture to set your business up for success today. Whether you need chairs, cabinets, desks, or cases, you can find them here. Contact us at OiG today for help! We also provide furniture solutions including – corporate office furniture, front desk office furniture, home office furniture, cheap office furniture and used office furniture in Fort Worth TX.