Office Furniture Dealers Dallas, TX
Making your office a comfortable, productive place to work is no easy feat. You have to build the right team of employees (across many different departments), establish a healthy work/life balance, and of course create an atmosphere that fosters a sense of collaboration rather than competition. Finding the right office furniture dealers in Dallas to help furnish your space might be exactly what you need!
You can start creating that perfect atmosphere by choosing the right office furniture. Many new office managers balk when they see the current price of new office desks, chairs, and tables sold by popular retailers. The good news is that you do not have to settle for these prices when you have a Dallas office furniture dealers like Office Interiors Group at your side.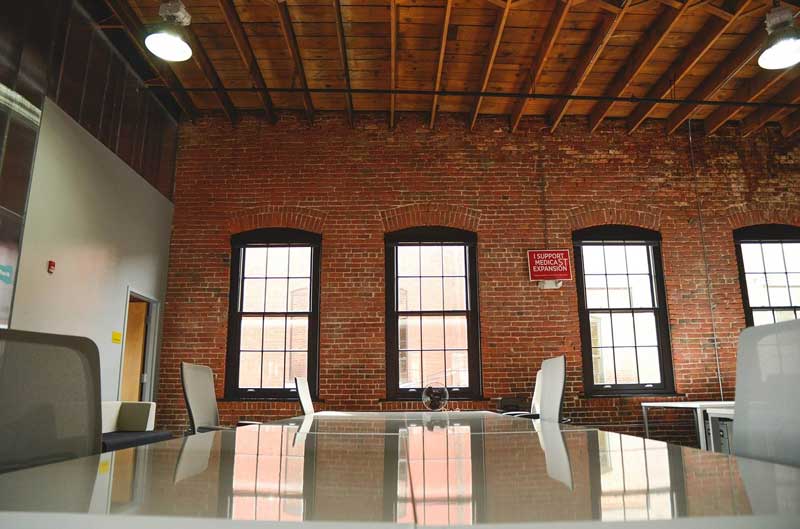 Here is what you need to know about securing high-quality, durable, and professional Dallas office furniture with us:
The Office Furniture Dealership You Need
Of course, you know you'll need the most common types of office furniture that your employees will depend upon every day. Think desks, chairs, tables, and the like. Some office managers worry that buying used furniture from commercial office furniture dealers won't allow them the most diverse selection. However, at OiG, we take pride in our eclectic range of options better than any other office furniture dealerships can provide!
Here is what the OiG office furniture dealers can deliver:
Desks (adjustable, executive, modern, computer, etc.)
Chairs (adjustable, executive, ergonomic, high back, mid-back, etc.)
Tables (nesting, collaboration, training, conference room, height adjustable, etc.)
Wellness Screens (clamp mount, under mount, surface mount, freestanding, etc.)
Workstations (cubicles, panels, partitions, etc.)
What to Consider As You Choose From Your Dallas Office Furniture Dealer
You don't want to just settle on the first desks, chairs, and tables you see. You want to make sure that whatever you choose meshes well with the layout and design of your office space. We have been working as a top Dallas office furniture dealer for a while and know what elements office managers value most when choosing the right office furniture for their workplace. Here are some of the most common considerations when choosing from any commercial or used office furniture dealers:
Practicality Of Your Office Furniture
Elegant furniture is certainly wonderful to look at, but you want to make sure that it suits your work environment. For example, you probably do not want to choose bulky, hard-to-move desks and tables if you need to rearrange your furniture often for work purposes. Fortunately, we have a wide range of options to choose from and can help you find the furniture that best suits your needs.
Use of Office Space
Realistically speaking, if you have limited office space, you won't be able to squeeze in many executive desks. At the same time, choosing too much smaller furniture to fill a very large space may make your office feel cluttered. You will want to find the right balance between space and solid surfaces.
Employee Needs
Just as every office is different, so are the employees that inhabit them. You'll want to carefully consider the roles each employee plays and the tools they require to get their job done well. For example, if you have an employee who has to sort through countless documents every day, you will want to make sure that they have a desk with plenty of storage space. We have such desks and more!
Bottom Line: The Best Dallas Office Furniture Dealer Can Meet Your Personal Needs
Arranging a workspace to be as productive and welcoming takes time. To do that, you want to make sure that you choose the right office furniture to fill your office. Luckily, OiG has been serving as Dallas' go-to quality commercial and used office furniture dealer for many years, and we do not plan on slowing down any time soon.
Reach out to learn more about our services, or browse our catalog online today!