Commercial Office Furniture Warehouse Dallas, TX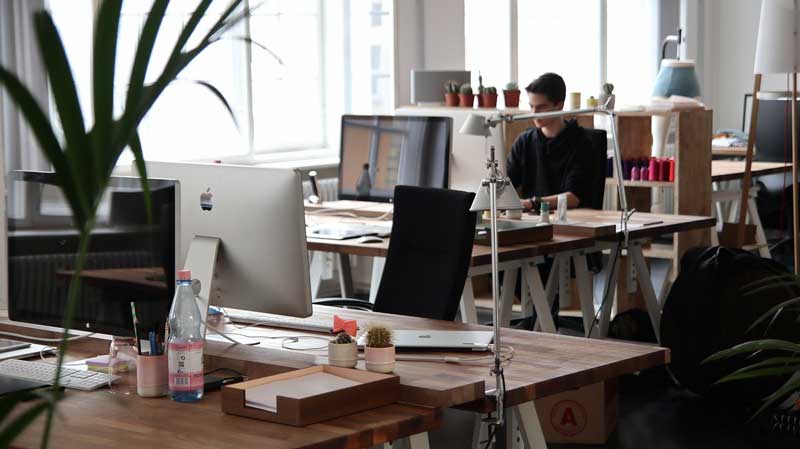 Office Interiors Group is a premier Dallas office furniture warehouse offering affordable, high-quality commercial office furniture. Choose from a huge selection of new and gently used office furniture to complete your office space on a budget. Whether you're in search of desks, chairs, bookcases, cubicles, or other office furniture, you can find it at the OiG office furniture store in Dallas.
Benefits of an Office Furniture Warehouse
Our office furniture warehouse in Dallas, TX is an excellent way to support your local community while finding affordable office furniture. The top benefits of shopping for your office furniture at a warehouse include:
Cost-effective
Quality office furniture is a must, but it's not something to blow your budget on. By working with OiG, you can find functional and beautiful furniture for great prices. You can find the perfect balance between affordability and quality to get the best furniture for your office.
Save Time
Rather than spending hours hunting down office furniture at different office furniture stores or waiting for long shipping, you can get everything you need for your office at our warehouse. It will shrink your shopping time, helping you find what you need quicker.
Sustainable office furniture solution
The Office Interior Group office furniture warehouse is an environmentally friendly way to find the best office furniture for your needs. We are committed to creating sustainable solutions, and our warehouse is one way to help office furniture get the use it deserves.
The Right Business Office Furniture Warehouse in Dallas, TX
We understand that choosing the right Dallas business office furniture warehouse is important for getting the value you need. Each business and office has unique needs, so as you look for the best office furniture warehouse keep the following in mind:
Which pieces of office furniture you're looking for.
Your office location.
Your budget.
Your need for delivery or installation.
OiG aims at being the solution to your needs based on our convent a office furniture warehouse that's convenient for you, and sell the inventory you're looking for. If you need delivery assistance, let us know and our team can make the necessary accommodations.
By working with OiG, you will save time and get what you need in one convenient location. We offer the furniture you need at the prices you deserve. Look no further than Office Interior Group for your all-in-one office furniture store and warehouse solution. We offer a full-service Dallas office furniture warehouse committed to sustainability and customer experience. You can count on our team to help you find the best office furnishings for your space while also improving the community and environment. To learn more about our office furniture warehouse, contact OiG today!