Corporate Office Furniture Fort Worth, TX
As a business owner, you have a lot on your mind. Between important meetings, project deadlines, and hiring campaigns, you might not have much time to think about how well your Fort Worth commercial/corporate office furniture is holding up. Nonetheless, such furniture can help define your space.
Think of the message you want to send when clients visit your office or when potential employees stop in for an interview. If they see polished desks, practical seating, and an overall professional environment, they will likely perceive your business quite favorably.
With all that said, you may worry that the furniture mentioned above will be outside your budget. That does not have to be the case! At Office Interiors Group, we are proud to offer affordable high-quality commercial and corporate office furniture.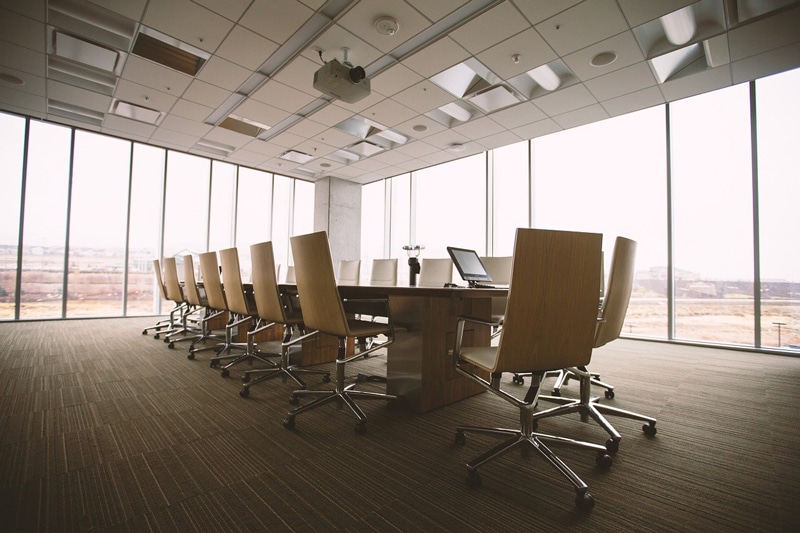 Define Your Space With Affordable Corporate Office Furniture in Fort Worth
Every workspace is different and brings with it its own unique set of needs and challenges. We will help you take these challenges into account as you look for the perfect commercial or corporate office furniture for your space.
As a top affordable commercial and corporate office furniture dealer in Fort Worth, we have come to understand what goals many businesses are looking to accomplish and the kind of furniture they need to accomplish these goals. Below, we highlight some of these goals, as well as some furniture options that might best help you meet said goals:
Encourage Collaboration With Modern Commercial Office Furniture
Many companies rely on healthy collaboration among employees. For example, if you run a marketing agency, you probably have several employees that need to meet often to discuss creative marketing strategies. In such cases, it simply is not feasible to have many employees congregate at one employee's desk or at a small break room table.
That is where a collaboration table can come into play. At a collaboration table, your employees can discuss ideas freely without feeling as though they have to shout across the room or mind an employee sitting at the desk next to them who is working on a report. We are proud to offer sturdy, affordable collaboration tables for any corporate setting!
Dynamic Employee Training With Well Set Up Office Spaces
If you are running a large business with many different departments, you probably find yourself hiring new talent quite often. These new employees require thorough training, which can be difficult to facilitate properly if your office space is not set up properly. Luckily, we offer training tables that allow you to train employees efficiently and meaningfully.
Effective Client Interaction
When your clients stop in to talk business, you don't want to have to scramble to find a place to seat them. You don't want to just cram several smaller desks together. What you need are clean, modern conference tables to promote valuable conversation. You can browse our selection now.
Buy Commercial and Corporate Office Furniture in Fort Worth TX with OiG
If you've decided that now is the time to invest in your Fort Worth office furniture, your next question is going to be where to begin locating the commercial and corporate office furniture that will fit your space.
It can be an overwhelming endeavor, so we're here to help. Here at Office Interiors Group in Fort Worth TX, we'll guide you through the process and ensure that you're buying furniture that meets all of your needs.
For more information, reach out to us on our website or visit us in person today! OiG also provides furniture solutions, including – executive office furniture, cheap office furniture, used office furniture and front desk office furniture in Fort Worth ,TX.