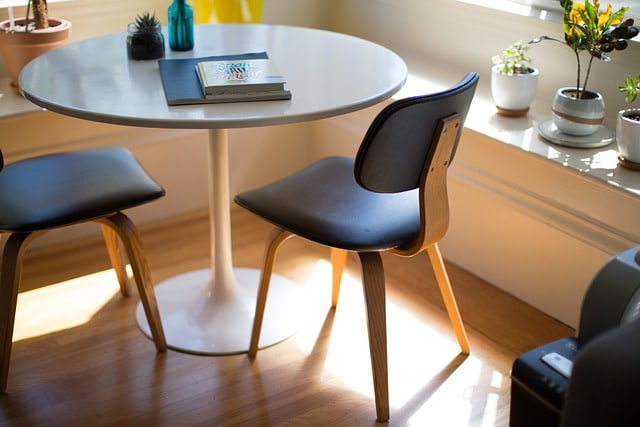 by OiG Professionals
How would you define a great working environment? – Of course, trust, cooperation, and support are some of the abstract concepts of a positive work environment. However, your office's aesthetics and practicality of office equipment are among the most important ways to set the tone/mood of work for your employees. Moreover, the furniture is the identity of your office; it's a tip of an iceberg that portrays your business. To help you with this, we, OiG, have made 10 essential office furniture lists that are extremely basic but important!
The Complete Office Furniture List
Let's go back to the 20th century! Fredrick Taylor, a great American mechanical engineer, studied efficiency and systematic organization within the workplace. His study showed that tools and equipment should be standardized to improve an employee's efficiency. So the necessity of designing and arranging office furniture is much more than you think!
Over the years, the types of jobs and technology in office settings have evolved; hence, the requisite office equipment has also changed. So, let's break down the basic office equipment and furniture list and view it in terms of practicality and flexible office setups.
1. Desk
A desk is the focal point of any office space and provides a designated area for working on tasks. Here are some factors to consider when selecting the perfect desk–
Size: Choose a desk proportionate to your workspace without compromising on functionality. Ensure the chosen desk has enough room for your computer, documents, and necessary office supplies.
Style: There are various desk styles available, such as executive desks, L-shaped desks, or corner desks. Select one that suits your office layout, and ensure it's ergonomic.
Material: Common materials for desks include wood, metal, and glass. Choose a material that complements your office decor and is easy to maintain.
Check out some of the desks that can perfectly fit your office!
2. Chairs
A comfortable chair is crucial for long hours at the office. So, invest in ergonomic office chairs to promote good posture and decrease the risk of work-related injuries. Look for features such as:
Adjustable height
Lumbar support
Armrests
Swivel and tilt mechanism
Additionally, consider the chair's material (fabric, mesh, or leather) and ensure it meets your personal comfort preferences.
Explore some of the chairs for your office!
3. Lounge chair
Lounge chairs are perfect for informal meetings, brainstorming sessions, or unwinding during breaks. Opt for a cozy and stylish chair that promotes relaxation and doesn't take up too much space. Consider incorporating options like:
Recliner chairs
Bean bags
Armchairs
Check out some exclusive lounge chairs perfectly designed for an office!
Lounge Chair (Pre-Owned)
Price
Features
JSI Jude Lounge Chair
$1,239

Comfortable seating cushion with dark wood frame.
Size: 28" wide, 23" depth, and 27" high.
Weight capacity: 25 LBS

Coalesse Bindu Chair
$1,633

Grey seating cushion with metal base.
Size: 24.5" wide, 25" depth, and 33.75" high.
Seat Height: 11.75"
4. Filing cabinets
Organizing paperwork is crucial for any office, and filing cabinets ensure that your important documents are stored safely and easily accessible. When choosing a filing cabinet, consider:
Size: Whether you have a small home office or a large corporate space, pick a filing cabinet that suits your storage needs and fits well in your workspace.
Material: Select a durable material, such as metal or solid wood, and ensure it matches your other office furniture.
Locking mechanism: Secure your sensitive and confidential files with a filing cabinet that features a lock.
Check out the limited filing cabinets for your office!
5. Cupboard
Cupboards are essential for storing office supplies and equipment. Here are some things to consider while buying a cupboard:
Size: Invest in a cupboard that satisfies your storage needs while leaving ample space to move around.
Material: Choose a sturdy material, such as wood or metal, that can withstand daily use and matches your office aesthetic.
Shelving configuration: Make sure the shelving configuration is flexible, catering to your storage requirements and allowing for easy organization.
6. Lighting
Proper illumination is essential for creating a comfortable and productive work environment. When choosing office lighting, consider the following types:
Natural Lighting: Ensuring that your office has lots of natural light can improve employee mood and reduce eye strain. So, choosing a workspace with large windows or skylights can significantly benefit your team's well-being and productivity.
Task Lighting: Adjustable lamps for each workspace can help employees focus on tasks and prevent screen glare.
Overhead Lighting: Energy-efficient LED lights that mimic natural sunlight are best for overhead lighting. These will ensure that the office remains well-lit throughout the day.
7. Conference tables
Conference tables are a hub for team collaborations, brainstorming sessions, and client meetings. Hence, to select the right one, check out some factors before buying a conference table:
Size: Your conference table should comfortably accommodate your team and fit within your designated meeting space.
Shape: Conference tables come in various shapes, such as rectangular, oval, and boat-shaped. Choose a shape that complements your office aesthetic and facilitates comfortable seating arrangements.
Material: Depending on your budget and style preferences, conference tables can be constructed of wood, laminate, glass, or metal.
8. Conference Seating
Comfortable conference seating can set the tone for productive meetings. Invest in ergonomically designed chairs with adjustable height, armrests, and lumbar support. Consider the following when choosing conference seating:
Ergonomics: Choose chairs with comfortable lumbar support and adjustable options like seat height, armrests, and tilt. You can explore from designer seating to economy chairs in different fabrics, leathers, and vinyl.
Upholstery: Choose a material such as leather or fabric that is comfortable, durable, and easy to clean.
Style: Contemporary or traditional, make sure the conference seating matches your office's overall design and aesthetic.
9. Benches
The bench is an important seating piece for arrangement in open office spaces. The reason why it's favorable is because it promotes collaboration and maximizes employee density.
If you want to select the perfect and functional benches for your office, then here are some tips:
Privacy: Look for benches with partitions. It will help to provide employees with some privacy and reduce distractions.
Storage: Choose the ones with integrated storage solutions like personal lockers or shelves. It will help employees to store private and work-related items and maintain a clutter-free workspace.
10. Cubicles
Cubicles are another important piece of office furniture as it helps to maximize space, provide privacy, and encourage focused work. So while you're choosing the right cubicles, pay attention to the following aspects:
Layout: Consider the number of employees, available floor space, and the desired level of privacy. The design of the cubicle that you choose should promote easy navigation and efficient use of space.
Height: Taller walls (between cubicles) provide more privacy but can reduce natural light and airflow. In contrast, lower walls encourage collaboration but may not offer enough privacy. So, assess your team's needs to find the optimal height.
Storage: Look for cubicles with built-in storage, such as shelves and drawers. Cubicles also help reduce clutter and give employees a designated space for their belongings.
Contact OiG In Dallas & Fort Worth For Affordable Pre Owned Furniture
Understanding your organization's unique needs is important because investing in the right office furniture is just as important to a productive and inviting work environment. So, pay attention to desks, chairs, lounge chairs, filing cabinets, cupboards, lighting, and more while ensuring functionality, comfort, and style. Because a well-designed workspace ultimately leads to happier and more efficient employees. Hence, stick to this list of office furniture lists and make the most out of it!
If you want to buy pre-owned office furnishings, then contact Office Interiors Group (OiG). Call us at (972) 388-7848 and schedule an appointment!
Related Reads: How To Design An Office Space With Used Furniture