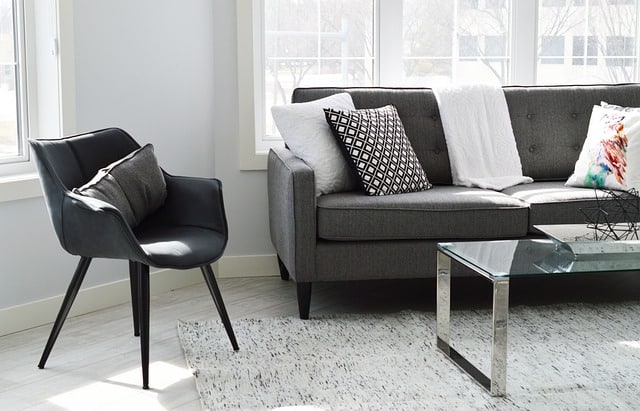 by OiG Professionals
We all have been in that situation where we eye the perfect furniture piece but hesitate to take the plunge because of the outrageous price. Buying furniture is no pocket change and can get quite expensive sometimes. But we have the perfect solution for our problems– negotiate furniture prices!
Negotiating furniture prices has been practiced for a long time, but only a few people feel confident while bargaining. Negotiating a little and saving money while shopping for a perfect furniture piece doesn't hurt.
Are Furniture Prices Negotiable? 
Absolutely! Furniture prices are negotiable. Most furniture stores are open to negotiating prices to some extent (can go up to 20-25%). So when you go to that store and start browsing the selection of furniture, the sellers are already ready for the negotiation tango.
Furniture stores may or may not negotiate depending on the type of store, clearance sales, and the time of year. Generally, smaller furniture stores are open to negotiation rather than large furniture franchises. While the smaller stores want to make a sale, you want to snag the furniture piece you have always wanted at a price that fits both parties' interests.
Just remember, furniture stores always have a wiggle room built into their pricing! So don't hesitate to negotiate.
Why Should You Negotiate Furniture Prices? 
Negotiating furniture prices will help you make cost-efficient furniture purchases. As per retail experts, furniture prices are marked up over 50% to 70% more than the actual cost in most stores, so bargaining to save some cash with overpriced furniture is not an unusual idea. Furthermore, most sellers will prefer to satisfy your offer rather than lose you over a bargain when they choose to haggle or lose you as a customer.
Thus, when you negotiate furniture prices, it helps you get your money's worth, and sometimes negotiating also helps to give us a rush of accomplishment and satisfaction with the purchase. You are increasing your negotiation skills and advantages, such as free deliveries or added warranties. It's like securing a cherry on top of a sweet deal.
Tips To Negotiate Furniture Prices
Negotiate furniture prices once you know the necessary tips and tricks that you can use. We have compiled a list of tips for negotiating furniture prices below:
Don't let endless options sway you from your initial plan and go over your budget. Always explore furniture stores online and compare the prices offered in different stores to get a better idea. Additionally, compare the quality and read customer testimonials left on the products by previous buyers. Don't forget to check for any sale ads on your favorite furniture stores nearby.
Almost every furniture store has a clearance section where they rush to get them out of the warehouse. Therefore, negotiating prices for the items in the clearance sale is easier. So always research if the stores nearby have any clearance deals going on.
When researching online, you can also come across different seasonal discounts and offers to help you save some extra cash!
Negotiations work wonders when you bargain with the store owner in person. Take a few steps before you jump into a deal. Plan a store visit at the end of the month because bargaining during this time can favor you as a salesperson rush to meet their monthly quotas.
Ask the salesperson about the warranty of the furniture and check the quality of the furniture so that the salesperson can see that you are genuinely interested in the furniture. Be bold to initiate any conversation with the salesperson so that you can slowly ease into negotiations and price points. Be confident of what you seek and open to new negotiation terms while negotiating furniture prices.
Another important aspect of negotiation is paying in cash. You are always encouraged to pay in cash during negotiation. If you are negotiating with a salesperson who values a furniture piece at $300, you say you only have $280 in cash. Chances are, the salesperson will accept your $280, and you just negotiated yourself $20. Dealing with cash is a far better way to get your return on furniture investment. Cash also helps to grab the attention of the salesperson.
When you negotiate and take your cash out, you automatically get the salesperson's full attention, increasing the chances of securing a good deal. Thus, always pay in cash if you are negotiating furniture prices.
Know About The Furniture Specs 
Knowing about the furniture specs helps you transform from a passive customer into an informed buyer who knows what they want. Likewise, when you understand the furniture specification, you understand the price points and the value of owning certain items. You will better understand the negotiation approach and will be able to avoid hidden costs that can come with the purchase of certain furniture pieces. When you ask the sellers about the furniture specs, it shows that you are genuinely interested in the furniture, which helps create a positive impression with the seller.
Thus, knowing about furniture specs before you buy and negotiate for a furniture piece is crucial.
Shop At Used Furniture Stores 
When you shop at a used furniture store, you have more chances of striking a good deal. While the sellers rush to clear out their inventory, used furniture is perfect for you to start a negotiation with. Most of the used furniture comes with small dents and scratches; you can point those out to use in your favor.
Similarly, always shop in independent stores rather than larger franchises. Independent stores are more willing to be flexible with their prices, and you have a higher chance of negotiating with them.
Thus, you can negotiate a better deal if you shop at used furniture stores.
Ask About The Delivery Cost 
At first glance, furniture prices seem like a steal, but reality hits when we get showered with the hidden cost, and the reality sets in. So, always be mindful of the sneaky added costs that can cost you more than you bargained for. Ask about the delivery cost upfront so you don't get a surprise later. The sellers often refuse to knock down the prices, so in these scenarios, you can always ask for other incentives such as free delivery services, warranties on purchases, or other accessories that come with the purchase. You can purchase additional add-ons or wait for a discounted price whenever your request is denied.
Contact Used Furniture Experts In Dallas & Fort Worth – OiG
Whether you are trying to get your hands on the best used furnitures you can find or trying to learn tips to ensure the furniture you get is within budget, we are here to help. OiG is the leading used and pre-owned furniture dealership in the DFW area. You can contact us today to ensure you get the best deals on used furniture for your office space.
Conclusion
In conclusion, it can be a game changer for anyone looking to furnish their homes on a budget after you negotiate furniture prices. By following these simple bargaining tips, you can take your bargaining skills to the next level and save extra cash. Always remember that flexibility is key, and approach any negotiation willing to be flexible.
Also Read: Cost Breakdown: How Much Does Office Furniture Cost?