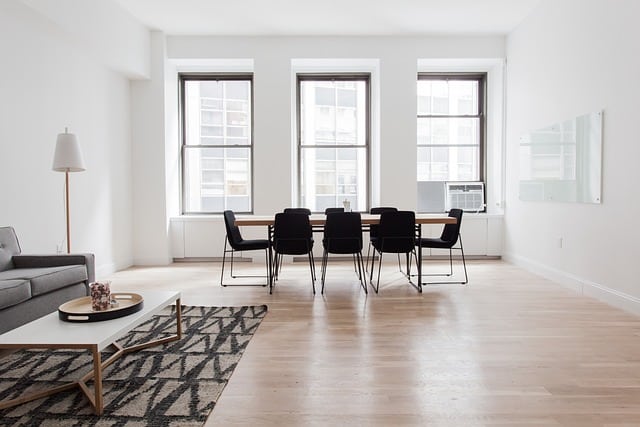 by OiG Professionals
New recruits, remodeling, relocation, and many more reasons can have you looking for office furniture. People with businesses and jobs are always looking for ways to save money, and what's a better way to do that than getting used office furniture instead of brand-new? Used office furniture costs much less than new furniture, which explains why a huge market exists.
Undoubtedly, new furniture has its appeal – and if you have money for it, you can buy it. However, if you are working with a strict budget, used office furniture is best! Some key factors that impact the cost of used office furniture are its condition, age, materials, etc. The breakdown below will help you understand that. This article tells you everything you need to know to be ready to sign off on the furniture budget for your office.
How Is the Cost of Used Furniture Determined?
It's difficult to determine the cost of used office furniture. For instance, you don't actually have a uniform market value for second-hand furniture. Also, you don't want to walk away paying more than you should!
So look at these things while making a budget to buy used furniture–
Current Condition Of Furniture
The condition the used furniture is in plays a vital role in determining its price. The general rule of thumb states that the better the condition, the higher the price. This case is true, especially in cases where the furniture structure is solid, and the build is great.
It is in excellent condition if the used furniture does not indicate wear and tear and heavy dents and scratches. However, if there are minor scratches, you can negotiate these issues for price and still buy the furniture. You can later give the furniture a facelift to fit your preferences.
Is the furniture you have in mind vintage or modern? Is it in high demand? Is it a sought-after model? You can get answers to these questions by asking the age of the furniture from the seller.
Knowing the furniture's history and age can help you determine its price and whether or not any inconsistencies interfere with its value. For instance, a piece can be antique if made before the 1970s. But suppose the seller is claiming his piece of furniture is vintage even though the manufacturer's dates are after the 70s. In that case, that's a discrepancy that can help you negotiate the value of the furniture.
Quality and durability are crucial to determine the cost of used office furniture. A second-hand purchase should give you the most value for your money! You can make that happen when you are sure of the quality.
In the case of furniture, it is very easy to repaint the whole thing and pretend that it's just like new. But what gives away the truth about its quality is its structural build. Quality furniture has a snug fit. A squeaky and unstable fit hints that the furniture is not up to the mark and will probably ask for repairs immediately after you buy.
Remember, when looking for quality used furniture, you must consider the long-term. If the furniture is not durable, you'll have to spend unnecessary money on its repairs and replacements.
When we are discussing authenticity, it means authentic brand, authentic price, and authentic appeal. Famous furniture brands are usually on the pricier side, so it's justifiable for sellers to demand high rates even for used furniture if a reputable brand makes it. However, you need to be sure that the furniture belongs to that brand and it's not something that the seller is just saying to up the price.
Second, make sure the price that the seller is asking for has authenticity and that the seller is not being unfair. You can be sure of that after looking at reputable used office furniture websites, craigslist, etc., and checking out the price of similar items.
Third, authenticity in terms of visual appeal can significantly impact the cost of used office furniture. If an old, dead piece of furniture looks new with a fresh paint coat, it might look appealing, but it's a facade. Professionals can give some slightly used and scratched furniture a facelift to enhance its appearance. However, that can only be authentic if the furniture itself has some worth.
Wherever you want to buy used office furniture, sign a deal based on the furniture's authenticity.
Materials Used For Furniture
The material used for furniture plays a vital role in determining the cost. Many offices use a combination of steel, aluminum, and other materials in their furniture. Steel is solid and heavy, while aluminum is lighter – best for an office that needs to move its furniture a lot! Both steel and aluminum can be less expensive options for used office furniture.
Similarly, wooden furniture requires a big budget, especially if it's architectural-grade wood! However, it has low-end and high-end options, such as cherry wood, rosewood, and mahogany. It depends on the aesthetics, durability, and wood quality you want in your office furniture.
Softer materials, like mesh, upholstery, and felt in corporate office furniture, are best for contemporary style and built-in comfort.
In any case, material (and how much work the material needs to shine in its true essence) is important in determining the cost of used office furniture.
What Are The Costs For Different Used Office Furniture?
Do you just want to get used office chairs, or do you also want the desks? Do you want complete cubicles and workstations? The cost of used office furniture varies from item to item. It depends on what you want for your office.
Buying used furniture is a wise decision, even if you want the whole furniture set. Used office furniture can reduce the purchase cost by 50% to 80%.
A used office desk can cost anywhere between $20 to $500. It depends on the model, brand, condition, and furniture dealer. While the range is broad, you can narrow it down when you decide on storage space on a desk and finishing (like laminate and veneer).
Used laminate desks don't require maintenance – or maybe just on a very low level – making them a good option for crowded offices. However, a veneer is a more expensive option and requires regular maintenance.
Older used office desks with wear and tear can cost around $100 to $300, and newer models in good condition can go beyond $300 or $600.
A high-end or antique second-hand desk by a reputable brand can even go beyond $1,000 – but that desk needs to be in the best condition possible. Either way, you are paying a hefty sum, after all. Some dealers have sets of old desks in the same shapes and sizes at a much more affordable price if you want to replace a good number of desks in the office.
Do you want to use a chair that can last a month, or do you want to utilize it for years? Of course, we all want furniture that lasts for years! So to buy a chair, you need to keep a rough budget. For example, a used office task chair can cost $300 to $600.
Let's break down this cost and say you bought a $300 office chair. It will last 5 years, and the chair would only cost you $60 per year. It is a pretty good deal on a used chair!
However, don't go for the lowest prices. Because even though you found a chair at a lower price, like $50, it may not last as long. So we don't recommend buying it!
Why? – You can get a used office chair from the market for as low as $100. Or, you can contact authentic dealers and get a used branded chair (like Herman Miller) for $600. The $100 chair wouldn't have any brand name or manufacturer's mark and wouldn't come with any warranty. At the same time, the industry leaders refurbished the Herman Miller chair with some reputation attached to it. So, if you want your chair to give you value and time for your money, you need a chair you can trust.
Used Office Cubicles and Workstations
Cubicles consist of five parts – division panels, electrical components, connectors, work desks, and storage cabinets. However, used cubicles can get sold as separate components. When buying a cubicle, your furniture might group up different components from the same manufacturer to craft a cubicle for you.
That can help create cubicles as per your preferred designs and layouts. You can expand your cubicles if you find a used furniture dealer with compatible components.
Nowadays, workstations mostly come in the same size as desks (6×6), except for layout design and creativity by the brands. A safe budget for a used but good-quality workstation or cubicle should start from $1,800 and end at $5,000.
The price also varies with cubicle styles – two-person, three-person, four-person, etc. Storage and finishing, similar to desks, can also impact the cost largely. Depending on your dealer, you may even get a warranty for used cubicles.
The office lounge is where all the employees sit and have fun to take a break from the workload. This spot in the office also helps create conversation and discuss ideas, which boosts the overall productivity of the workplace. However, if the office lounge chairs are not comfortable, we have frustrated moods on our hands.
A used office lounge single chair can cost around $150 to $400, depending on where you get it from and what condition, color, and model it is. Similar prices can also get you a 3-seat sofa. However, a used lounge set with a table can cost anywhere between $2,000 to $5,000.
There are many ways to store and file things in the office, and storage furniture comes in many shapes, sizes, and measurements. That makes it quite difficult to provide an estimated range.
However, some of the most common units are—
Mobile Pedestal: Used pedestal can cost in the range of $460 to $570.
Wardrobes: Budget $750 to $1,600 for a full-size wardrobe that you can use to stack in your extra pair of coats, boots, and other stuff for your emergency office requirements.
Lateral File Cabinet: A stereotypical file cabinet can cost between $550 and $1,300. 
Apart from that, whatever kind of storage furniture you need, ask yourself: What do I need to store? If you can answer this, you know what storage furniture you need. For instance, a used high-density storage system costs around $50 per square foot.
Get Used Office Furniture In Dallas & Fort Worth With OiG
Revamp your office space without draining your budget by exploring OiG's extensive selection of used office furniture in Dallas and Fort Worth. With a commitment to quality and affordability, OiG offers a diverse range of pre-owned desks, chairs, storage solutions, and more. Whether you're a startup, small business, or established enterprise, finding the perfect furniture pieces to enhance productivity and style has never been easier. Contact us today to learn more about the options available.
Conclusion
You should always plan out your budget if you are looking for used furniture. So, find out what kind of furniture you are looking for and the cost breakdown.
You can break down the furniture cost after looking at its condition, age, quality, material usage, and authenticity regarding the brand.
Don't forget to choose a reputable used furniture company if you want value for your money and don't want to end up with furniture that starts asking for repairs within a week.
Also Read: How To Negotiate Furniture Prices: A Guide To Saving On Furniture