Office Interiors Group specializes in offering new and pre-owned office furniture alongside essential services designed to support your business throughout its lifecycle of growth, change, and consolidation. Utilizing our team's experience will offer the highest class of service at the most competitive pricing for your new or pre-owned office furniture. Some common office objectives include:
The reduction of operating costs
Environmental impact
The encouragement of employee interaction
Stimulating creativity, productivity, and well-being to attract and retain workforce talent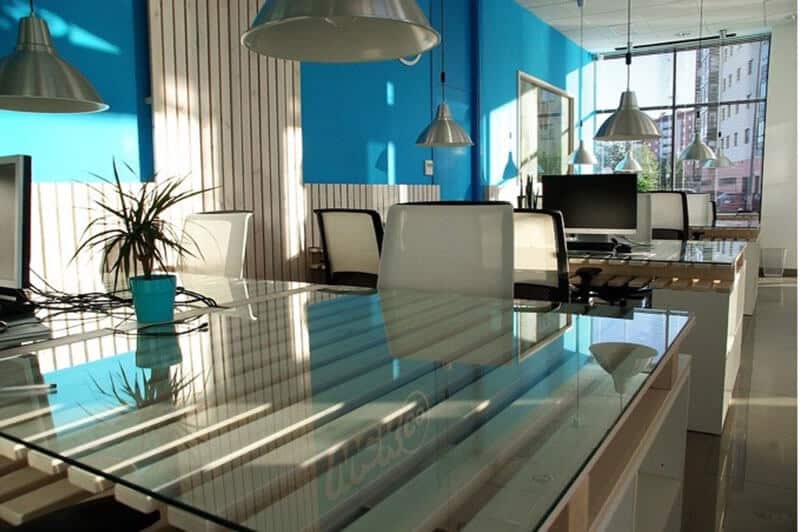 Consider pre-owned office furniture
Pre-owned office furniture is often associated with outdated, damaged or inferior quality. However, purchasing well-maintained pre-owned furniture is often a cost-effective way to solve your office needs. Whether you are looking to furnish a large corporate office or a small office building (or even a home office), OiG is your interiors solution.
Furniture offerings:
Conference tables
Office desks
Office cubicles
Storage and accessories
Reception and lobby furniture
Seating
Sustainable service solutions: Office Interiors Group's team of experts has 100+ years of collective experience providing cost-effective and sustainable services for the complete lifecycle of all assets. Our suite of services includes real estate & architecture services, asset management, new & pre-owned office furniture, space planning & design services, relocation & moving services, liquidation, and auction projects, OiG is your partner for life, in every stage.
Evaluating costs: The purchase and upkeep of high-quality furniture assets is a large and long-term investment. Your business can benefit from the second-hand purchase of these assets. OiG has many options to consider to meet your budget and office goals.
Contact our team of experts today to see what we have in stock.