Use the form below to contact us for more information!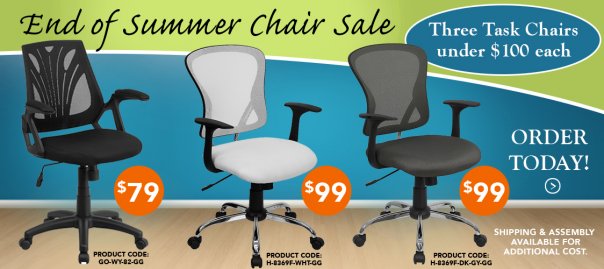 Attractive, functional and affordable, it is seating done right. Seating makes a statement for any office environment.
Office Chairs that create a welcoming environment will help your employees produce work at greater levels. Select Office Chairs in different sizes, creating an atmosphere that caters to your employee's interests and needs. Having a work environment that employees feel comfortable in can help relieve stress, which in turn increases productivity in the work place.
Improve your office today with chairs from an office furniture company that gives back to the Comminity. Follow this link and check out the difference the employees of OIG are making in the commuinty.
In house office design, space planning, project management, client storage, liquidation, office furniture rental program, office furniture lease program, new and used office furniture.
Call our Specialist today 972.388.7848 or 866.941.0588. Visit our north Dallas Office Furniture Showroom and Warehouse located at 2025A Midway Rd Carrollton TX 75006. When you call we will provide more information pertaining to the dimensions, overall ratings, warranties, colors, options and availability.